What is the most powerful lesson that South Dakota has to teach me?
This was the question that was on my mind as we anxiously drove out of the Hawkeye State and pulled into Sioux Falls. Would it be one of appreciating mother nature? Would it be one of community? Or would it simply be the undeniable impact that soil health is having on this great state?
I would quickly find the answer to be "yes" to all of the above… but not necessarily in the way that I had anticipated.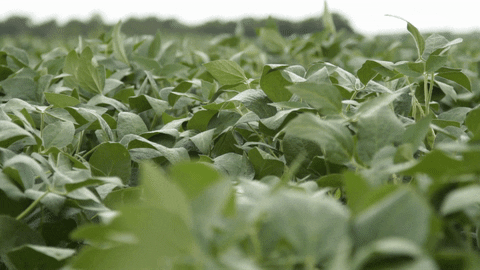 SOUTH DAKOTA
BEAUTY
It was clear as soon as we crossed state lines that God had blessed South Dakota with inescapable beauty – the diverse peaks, valleys, and terrain are something more out of a desktop background than a real-life encounter. But regardless of if you see them in person or on a screen, they aren't just external surroundings – they are something that changes the inside of a person as well. So it wasn't tough to see that, just like the land, something else about this place was disarmingly unique…
SOUTH DAKOTA
COMMUNITY
On our trip, we had the pleasure of visiting with farmers, conservationists and scientists. The joy of conversing with customer service employees, administrative faculty and everywhere in between. It was through these fateful encounters that I was granted another powerful lesson – greeting a stranger with a firm handshake and a smile is no greeting at all – welcoming them with open arms and open hearts is the only true way to introduce yourself. And no matter where we stopped, Bear Butte to Vermillion, Huron to Rapid City, this wasn't just an isolated incident, this was the way of life.
SOUTH DAKOTA
SOIL
So it's no wonder why this eclectic group of welcomers are passionate about one of their greatest resources: soil. It's inspiring to see how they have turned that passion into knowledge, and that knowledge into a lifestyle – from the usage of cover crops, to adopting "no-till" practices, to enhancing diversity. Each of their stories are different, but they all come from the same heart. And we couldn't be more excited to start sharing them with you!
IN THE END
It goes without saying that the memories and relationships built within this trip will endure – for that, we are profoundly grateful. And though our heads are still spinning after 10 days and over 4,500 miles traveled, one thing is perfectly clear: this isn't just a campaign for soil health, it's a campaign for people. And I've never met a group of people more worthy.
Stay tuned,
– Barrett
Comments